April 6, 2020
FOR IMMEDIATE RELEASE
"I BELIEVE IN NASHVILLE" CHARITABLE TEAM DONATES 10,000 FREE "I BELIEVE IN HOPE" FACE MASKS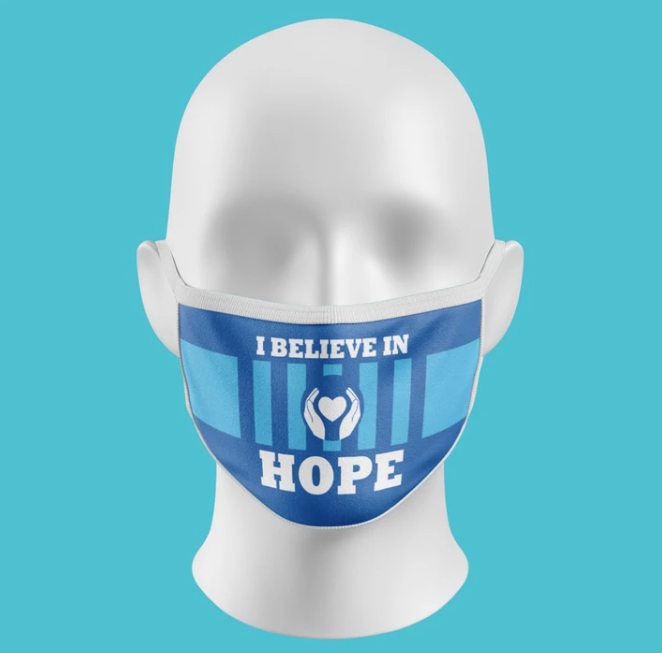 NASHVILLE, TN – With people scrambling to find face masks following the Centers for Disease Control and Prevention recommendation that people wear masks in public spaces, the charitable team at "I Believe In Nashville" donated 10,000 FREE "I Believe In Hope" face masks.
The 10,000 "I Believe In Hope" masks, which were limited to three person, were gone in 90 minutes.
"The response was faster than we expected and illustrates how great the need is for masks," said campaign organizer Rich Egan. "We are going to make it through this if we protect each other, believe in one another, and never give up hope. This mask represents all of those golden rules."
The masks, which are in two shades of blue with two hands cupping a heart, will start shipping to recipients on April 14.
For the "I Believe In Hope" face mask giveaway, Egan was joined by his retail  partners Tim Gerst, Brian Cronin, and Matt Wilson from the @NashvilleTNStore.
This new campaign comes on the heels of the very successful "I Believe In Nashville" T-shirt fundraiser in March, which raised $550,000 from the sale of "I Believe In Nashville" T-shirts to aid victims of the deadly EF-3 and EF-4 tornados, which devastated middle Tennessee on March 3. Proceeds from the T-shirt campaign have been distributed to the Community Foundation of Middle Tennessee and Music City, Inc.
It wasn't the first time the "I Believe In" brand has been used to help in a crisis. Egan produced a special "I Believe in Heroes" T-shirt in 2018 to raise awareness and funds for James J. Shaw and the victims of the Nashville Waffle House shooting and later that year Egan created an "I Believe in California" T-shirt as a tangible way to empower and raise funds for the people whose homes were destroyed by the Woolsey wildfires.
Egan, who grew up in Los Angeles, is the co-founder of the LA-based emo/punk label Vagrant Records and co-owner of Nashville-based artist management firm Hard 8/Working Group.
"The 'I Believe In' message is central to our mission," Egan said. "It is a message of strength and inspiration and we wanted to continue that theme with the 'I Believe In Hope' face masks. It is a reminder of our resilience in a challenging time."
Visit @ibelieveinnashville, @nashvilletn, or NashvilleTNStore.com.
---
March 30, 2020
FOR IMMEDIATE RELEASE
MUSIC INDUSTRY VETERAN WENDY PEARL RELAUNCHES WENDY PEARL PUBLIC RELATIONS, LLC
Clients Include Torch Country Stylist Mandy Barnett, the Georgia Music Foundation, And "I Believe In Nashville" Tornado Relief Campaign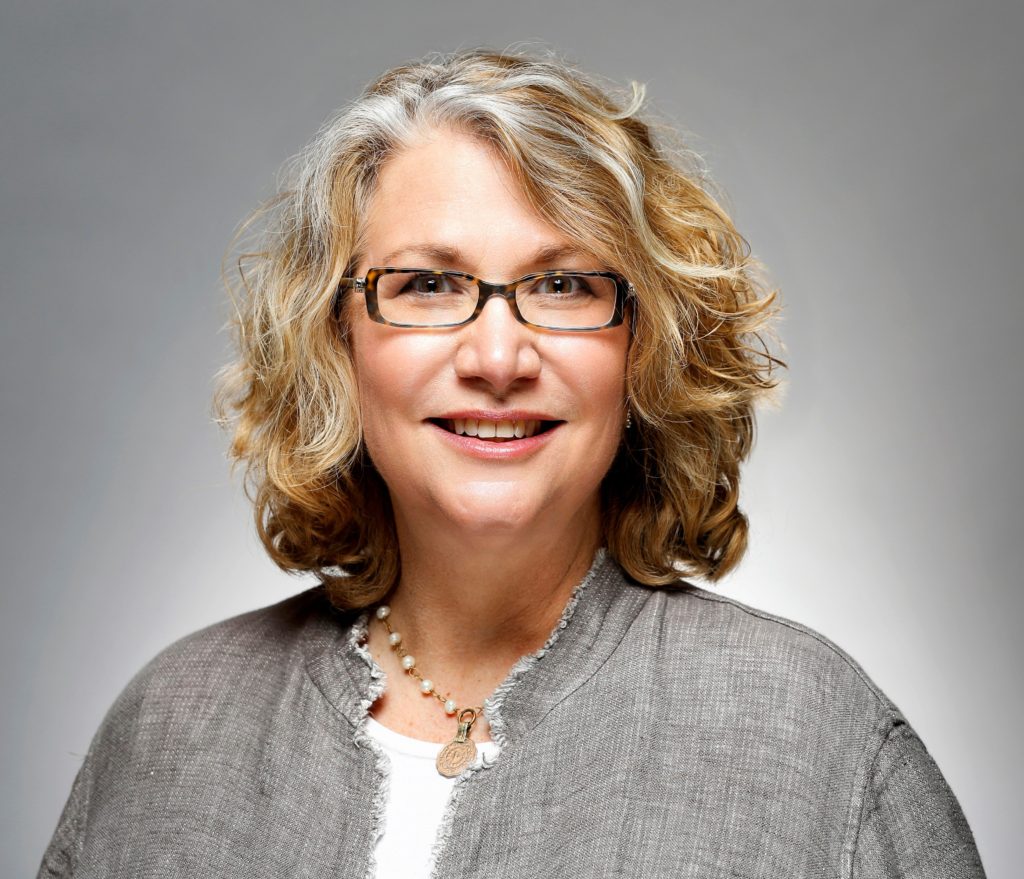 NASHVILLE – Consummate industry veteran Wendy Pearl relaunches her successful boutique agency Wendy Pearl Public Relations, LLC. With a micro-focus on select clients, her company revolves around helping artists, organizations, and causes develop meaningful narratives and media strategies.
"Being an advocate for the artists and causes I believe has been the foundation of my company," said Pearl. "A pivotal time for our industry with so many challenges ahead, there are incredible stories that deserve/need to be told. I'm ready to use the experience I've gained at major labels, television networks, and CMA to give dimension and context to the creators and music I love."
WPPR reopens with critically acclaimed torch country stylist/chanteuse Mandy Barnett, the Georgia Music Foundation, and the I Believe In Nashville fundraising campaign, currently focusing on raising funds for tornado victims in Middle Tennessee.
Pearl began WPPR in January 2017. After 17 years as the head of all communication operations for the Country Music Association, her work included oversight of national media campaigns for CMA Fest, the annual CMA Awards, and the organization's charitable endeavors.
After starting WPPR, Pearl developed a string of clients that leaned into the awards/events/charity arenas that fuel her; the Academy of Country Music, Houston Livestock Show and Rodeo, Georgia Music Foundation, TJ Martell Foundation, and CMA defined her roster.
In 2018, she shuttered the company to return to Sony Music Nashville as Vice President of Media, where she created media strategies, national opportunities and exposure for the label's emerging artists. Two-time and reigning ACM and CMA Vocal Group of the Year Old Dominion, chart-topper Matt Stell, and critically heralded roots songwriter Ryan Hurd were among her key acts.
"I've been fortunate to learn and work with the best in the business through waves of extraordinary change," said Pearl. "Advancing country music around the world on one hand, then digging in to help define the message for an artist on the rise feed my soul. I'm an advocate for the music as well as this community. WPPR was born of that passion and experience."
Beginning her career at The Miami Herald, where she participated in the paper's Pulitzer Prize-winning breaking news coverage, the story has always driven her. A respected messenger, she built her journalism career on uncovering core truths and then making them relevant. Those key skills/strengths served her subsequent clients and companies on a global stage.
Having enjoyed a diverse career guiding major label media departments for Sony Music Nashville and Asylum Records, as well as country television network TNN, the Country Music Association offered a perfect place to merge her far-reaching experience. While at CMA, Pearl and her editorial team won the Award of Excellence from the International Association of Business Communicators for CMA's quarterly CMA Close Up magazine. She dealt with network level and local affiliate executives, creating and executing plans to promote CMA events and initiatives. Even closer to her heart, Pearl's commitment to community outreach created major national exposure for the CMA Foundation and its mission of supporting music education for all children.
A native of South Florida, Pearl earned a BA in Communications from the University of Miami in Coral Gables. Reach her HERE.