NASHVILLE DUO TOWNE SIGNS WITH PATRIOT ARTISTS AGENCY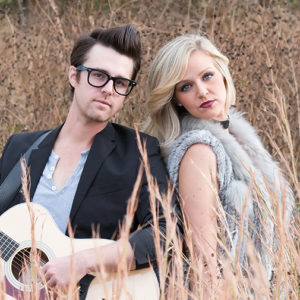 NASHVILLE – Nashville duo Towne has signed with Patriot Artists Agency for talent booking.
"Stephen Brush and Terry Rhodes have built a company that offers big agency representation with a boutique approach that is the perfect fit for who we are as a touring act," said Steevie Steeves and Jon Decious of Towne. "They have deep roots in the touring industry, a proven track record, and a diverse roster that was really appealing to us."
Patriot Artists Agency is a full-service talent agency offering artists a full scope of representation with a concentration on live touring and events. PAA has been instrumental in some of today's most influential acts including Bryan Adams, Richard Marx, Jo Dee Messina, and many others. Their talent buying services for brands, corporations, and events have secured top name talent at competitive prices for companies including Synnex Corp., Coca-Cola, IHG, among other top companies.
"PAA thrives on putting its artists out there on tour and working with the best return possible both monetarily and by connecting them to their fan bases," said Brush, who has more than 20 years of experience in the music industry.
He began his career working at record companies including Polygram and Elektra. Later he moved into a role at International Creative Management (ICM) working with such notable acts as Nas, India.Arie, Laura Branigan, Rick James, Tracy Morgan, and others. He ran his own agency (International Artists Agency) for 10 years before launching Patriot Artists Agency with Terry Rhodes.
About Towne: Steevie Steeves and Jon Decious were searching for like-minded people that shared their love for music and desire for opportunity when they met on a songwriters' retreat in Wyoming. Gifted musical innovators, Steeves honed her craft performing in musicals at a young age and later opera taught her how to perfect her voice and use it as a tool to strike emotional truths. Decious knew he wanted to be in music when he saw Guns N' Roses "Welcome to the Jungle" and he eventually founded The Pink Spiders before finding his musical equal in Steeves. Together, they have a crystal-clear chemistry that engages fans and has captured media attention including AXS, which raved, "Powerful and harmonious vocals, with honest and raw lyrics." It has been said on numerous occasions that Towne's unfiltered, unscripted, and unconditional search for love and life's truths makes them resonate with classic, country duos like Johnny Cash and June Carter or the theatrical abandon of Fleetwood Mac.